2011.11.08 2012S/S CAREER CLASS catalogue was released.
2012S/S CAREER CLASS catalogue was released. Our products are introduced along with the four themes consisting of expecting trends.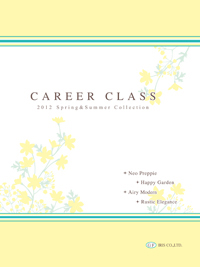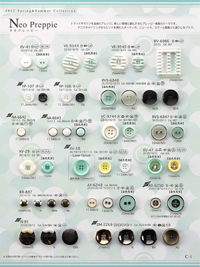 Neo Preppie
Tradition and Marine are arranged freely. The theme is the Preppy developed into a new expression. A sense of fun is put in the trends of new tradition, school and sports with influence of tennis and sailing.
Happy Garden
The theme is "Gorgeous and Feminine" like a flower garden full of colorful blooms, yet having the slightly nostalgic and sweet atmosphere with a rustic gardening feeling.
Airy Modern
Featuring "Transparent and Light"images,the urban senses of full freedom is the theme. The keywords are sensitivity,sporty feeling and clean air admiring blue sky and white clouds.
Rustic Elegance
The combination of Elegance and Untouched Wildness. It has a new type of luxurious theme. It creates the exotic mood full of precious and comfortable relaxation incorporating the feeling of safari and the tribal.
2011.11.082012 Spring/Summer Men's new items are introduced.
2012S/S Men's Button/Part catalogue was released. It consists of 7 categories by items.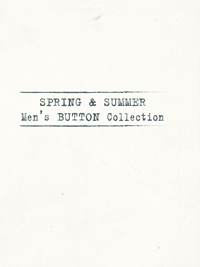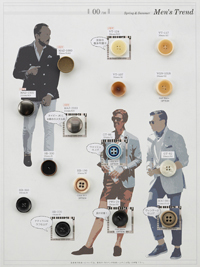 Shioll series, the articles highly recommended for this season.
Shioll, high grade of polyester buttons made to look like real shells very closely. New colours appearing like river shells are added.
Smallish toggle buttons
The popular Marine trend still draws attentions.It is fresh to put a small toggle,as an accent,on a Marine trend wears..
Antique metal buttons
A variety of new types of antique metal buttons are ready since matt finish effect is highly expexted for spring/summer in 2012.
2011.11.08Toggle catalogue was released.
The catalogue of whole duffels and duffle-related products was released. Patches, cords and tapes are introduced,too..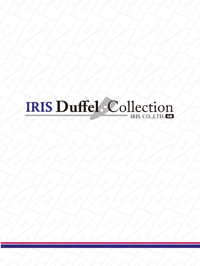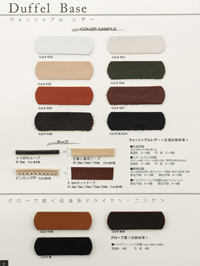 Antique Buffalo Toggle
The buffalo toggles appearing unprecedented new texture were added. The small size is recommended for an attractive decoration on the collar.
Creation of Vintage images
The wood toggles with eyelets are perfect to create vintage feelings. It is a new type of product with metal eyelets fitted at the holes.
A new metal parts

2011.10.27 Shanghai INTERTEX exhibition was held.
We exhibited our products in "INTERTEXTILE Shanghai"held from 19th.Oct.(Wed.) to 21st.Oct.(Fri.). Like last year we had a lot of fashion-related visitors from all over the world during the event and it was successful.?? We deeply appreciate all of them for coming over.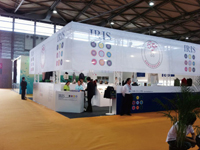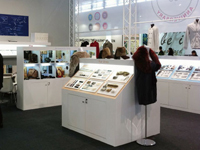 2011.10.17 We exhibit our products in Shanghai INTERTEXTILE exhibition.
We exhibit our products in "INTERTEXTILE Shanghai" held from Wednesday, 19th to Friday, 21st of October followed by last year.
At the exhibition we are planning to introduce a lot of our miscellaneous goods, such as I-CREST collection mainly, fur, silicone articles, casual parts and so on this time.
Session: 9:00?17:00 Wednesday, 19th ? Friday, 21st of October, 2011. (until 14:00 on the last day only)
Site: Shanghai New International Expo Centre
Location : N5 (north Building No. 5) D39
2011.01.27 The mount with new products was released.
It has an emphasis on new products including nut buttons,which are likely to be trendy next season.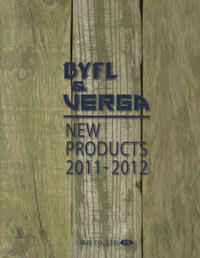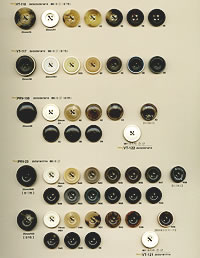 "Light-weight" conscious buttons
We developed a special material and made thin buttons to support the clothes,which have been getting light these days.
To meet this light-weight consciousness,we have buffalo-like,nut-like and shell-like buttons.
Our Specialty with Military series
New shapes of buttons were added to the military series that have had a favorable reputation.
Canada-type parachute and Cat's-eye-hole buttons have come out newly.
A lot of new nut buttons were released
We have a big variety of nut buttons that are expected to be trendy next season.
Pin-curl style shank button and other shank buttons,which are recommended for the casual wears,are newly added.